Beyond Green Consulting Inc.
builds upon Beyond Green's focus on sustainability and equity education and experience making sustainability videos and equity activism experience. 
Beyond Green 's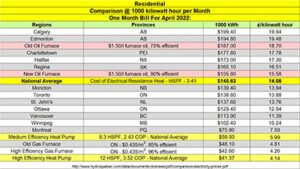 Going Green to $ave Green podcast to expand on the Going Green to Save Green video series. The latest podcast on heat pumps is available on this site.  Conversions from Oil Furnaces to Heat Pumps can create significant savings with the expansion of the Canada Greener Homes rebate program.
Beyond Green is also following up his documentary Systemic Injustice with the Systemic Injustice podcast. Systemic Injustice details Brad's experiences fighting Indigenous Mascots and has been at 4 film festivals . Titled "Systemic Injustice" the documentary explores the culture of Indigenous Racism that mascots reinforce. "Systemic Injustice" won Best Native American Film at the 2022 Latino and Native American Film Festival and won a special prize at the 41st Paladino d'Oro Sport Film Festival in Palermo, Italy.
It was in the First Nations Film and Video Festival in 2022 and was a finalist at the First-Time Filmmaker Sessions – hosted by Lift-Off Global Network also in 2022. 
The Systemic Injustice Podcast expands on the Systemic Injustice film in audio form in its earliest segments. An interview-based podcast is in development that will seek to get Indigenous commentary on the culture of Indigenous racism in Canada.
Cultural Racism presents significant obstacles to Indigenous Mascot removal. Beyond Green believes that the continued presence of Indigenous mascots indicates that Canada is not the inclusive society we believe it to be!  It will be updated on Tubi soon and is already available in its final form on the European streamer WoCoo.TV. It is also on Mometu. Click the link or picture to watch it free on WoCoo! You can watch for free on your TV or computer on Tubi but the latest version is yet to be updated.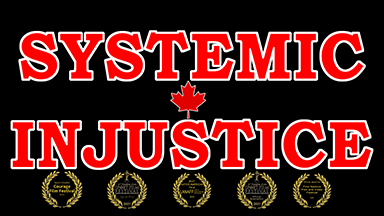 Going Green To $ave Green Podcast The Going Green To $ave Green Podcast looks at Solar Attic Fans in the latest episode. Solar Attic fans
Read More »
The Going Green to $ave Green Video Series, trailer above, is an internet-based educational resource that helps teachers improve energy efficiency lessons for k-12 science classrooms.  To do that, Beyond Green developed turnkey video lessons that integrate energy efficiency literacy into classrooms. These lessons build upon Beyond Green's focus on sustainability and equity education.
The series teaches the MATH of energy conservation, which are steps required to execute an energy savings opportunity.
Measure your energy use,
Analyze where you are using too much energy,
Target a project for energy reduction, and then
Hone-In on new opportunities as they make sense.
The Going Green to $ave Green Video Series integrates with common-core science and sustainability curricula. The videos are 5-to-7-minute lessons that students can watch alone or in a group. They can lead to great discussions and opportunities to continue learning through educational inquiry.
Each video builds upon a student's educational individual skills to develop skills in math and science to build energy efficiency literacy. It can give students the analytical skills they need to begin to understand the financial consequences of their decisions.

Beyond Green Consulting Inc. produces Sustainability and Equity Education Materials. Beyond Green is a 100% Indigenous-owned company founded by Brad Gallant in Mississauga, Ontario in 2010. 
In 2013, Beyond Green started producing the "Going Green To $ave Green" energy efficiency video series.  The video series focuses on sustainability and equity education and can help teach energy efficiency via the "MATH of Conservation" in schools.
Starting in 2014, Brad used his experience in the Human Rights Process to advocate for the removal of Indigenous Mascots and the racism they promote. Shocked by the profound culture of Indigenous Racism in Canada perpetuated by Mascots, Beyond Green produced the documentary "Systemic Injustice" to explain how mascots contribute to racism. Beyond Green is developing a follow-up docu-series to explain the culture of Indigenous racism in Canada.